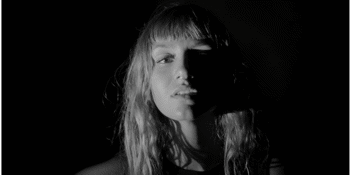 Banjo Lucia
with special guests
The River (Margaret River, WA)
Thursday, 7 July 2022 7:00 pm
Banjo Lucia is a passionate singer-songwriter steeped in a deep love for the craft and tradition. Her songs reveal a wisdom and sophisticated turn of phrase that belie her age, revealing an insight into the human condition that is at once heartbreaking and uplifting. Her ability to turn mundane details into profound familiarity and transport the listener into the centre of her experience as if it was their own, is the mark of a truly gifted writer.
The metamorphosis of this is evident, as well as drawing influence from luminaries such as Frank Ocean, Björk and Julia Jacklin, in her debut EP 'Peccadilloes'; a collection of songs that detail various intimate facets of her own experience with grief, love and growth.
Banjo returns home from national tours with Stella Donnelly & San Cisco for two special intimate hometown shows in Margaret River & Fremantle.