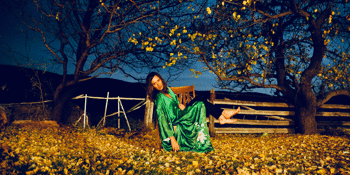 Philip Stevens Management presents
ThornBird (Vikki from The Waifs)
'Tempest' Single launch with Special Guests
The River (Margaret River, WA)
Wednesday, 18 August 2021 7:00 PM
After 28 years of singing & touring as one third of 'The Waifs',Vikki Thorn (aka 'ThornBird') returns home to find her own voice in the wild places of WA.

Known for her evocative song writing includingBridalTrain, Sun Dirt Water & TakeMe toTown, her new solo material was born out of 10 years of living in the canyons of Utah.
In these songs she explores the recurring theme of home & connection to place, & portrays the humour and heartbreak of life just south of Hell's Backbone.
Vikki Thorn's voice can swing & roll or radiate the intimate warmth of the morning's firstcuppa inviting you to sit at the kitchen table while she sings about life in the wild places.